Call us today for a free consultation! • 210-408-8096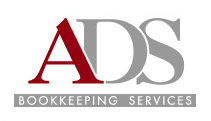 Are your financial books not in proper balance - receivables and payables not correct - bank and credit card accounts not reconciling - financial reports way off? Nothing seems to make sense and you want to scream! No problem.
ADS Bookkeeping Services can help you get your receivables and payables in order, reconcile your bank and credit card accounts, make sure that you have accurate financial reports. Not only can we clean up your books, we will properly manage them to avoid any future problems.
Data Entry Services.
Maintaining General Ledgers & Subsidiary Ledgers.
Fixed Assets Management.
Depreciation Calculations.
Bank & Credit Card Reconciliation.
Cash Flow Projections.
Invoicing Services.
Check Printing.
Financial Statement Preparations & reporting.
Financial Ratios & Analysis.










No time or the resources to clean up your clients bookkeeping messes? Look no further. ADS Bookkeeping Services has the solutions to quickly step in to get your clients QuickBooks cleaned up, balanced and ready for you. Let us take care of the details.
" Keeping your numbers
in order so you can relax...
that's our job."
ADS Bookkeeping Services © 2017 • All Rights Reserved