Call us today for a free consultation! • 210-408-8096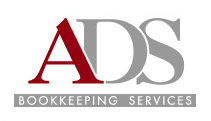 " We can assist with proper management and control of your bookkeeping."
We understand that as a business owner your focus should be dedicated to managing the success and profit growth of your company. Proper managing and control of your bookkeeping is the one thing we can assist with your daily challenges. Through our services, we help establish and maintain a solid financial foundation that represents your business financial books by customizing a service package that meets your specific needs. ADS can perform monthly or quarterly scheduled work and also provide payroll and full tax preparation services. We are here for you.

We provide Individual and Small Business tax services that include state and federal income tax, sales and taxes and property taxes.

Bank Reconciliation
Manage your bank account, balance your books and keep the taxes up-to-date by allowing ADS Bookkeeping Services to reconcile your accounts.

ADS Bookkeeping Services will be available to offer consultations that are specifically tailored to meet and address the needs of your business. Customer satisfaction is what we strive for and we will be there to help you continue to develop your company's future.

The Income Statement reflects the profit and loss in the operation of the business. The statement itemizes a listing of revenues and expenses to show a profit or loss for the month, quarter and year.

General Ledger
Having your general ledger system reviewed monthly uncovers recoding discrepancies, duplicate billings and any unrecorded payments. ADS Bookkeeping Services will ensure that your financial core remains strong and clear of errors.
Balance Sheet
A Balance Sheet gives you a view of the financial condition of your business.
ADS Bookkeeping Services © 2017 • All Rights Reserved