Call us today for a free consultation! • 210-408-8096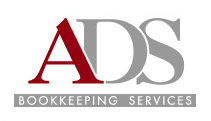 " We believe in excellent quality and complete satisfaction for our clients."
Imperial Flooring
Marbach Properties (and Various Partnerships)
NEXA Industries
Own Wellness LLC
Paul's Pizza Roma
PSE Contracting
Tsakopulos Brown Schott and Anchors, CPA's







Bargain Beds
Campos Family Dental
Cohen & Berg Co, P.C.
Creative Idea Group
Custom Building Stones
FCU Enterprises
Highland Mini-Storage
iMagDent (6 companies in Texas)








ADS Bookkeeping Services © 2017 • All Rights Reserved